The Shunem home is independent of the ACBM. The committee for the Shunem Home is based in the United Kingdom.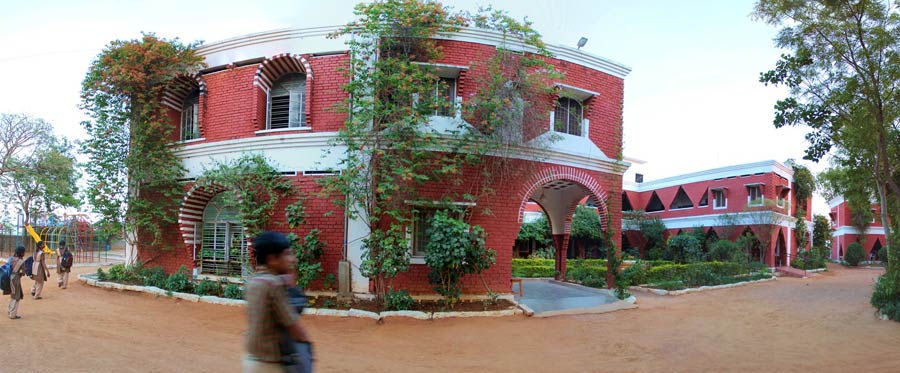 About
The Christadelphian Shunem home is situated to the south west of Hyderabad, India and was established in 1999 by Tim and Sarah Galbraith as a home for the children of street lepers. Over the years that home has grown and now has a dual role, it continues to be a home to 120 children between the ages of 2 and 18, but it is also a care home for 23 elderly residents. The young and the elderly live, work and play side by side in a secure and loving environment which is based upon a love and joy of God's Word the Bible.
The primary role of the home is to provide for the basic physical, social, emotional and spiritual needs of both the elderly and the young… i.e. food, shelter, clothing, education… friendship, mentoring, love, affection, guidance…  and faith. The hope being that the vicious social and cultural stigma and prejudicial circle associated with leprosy can be overcome and that these children will then be able to support their own extended families through employment.
Volunteering at Shunem
Waking the children, daily readings
Teaching songs and hymns
Evening prayers
Helping Children with their English and computer skills
Teach at the C3 school
Sunday School, games, sports
Finding a use for particular training, skills, qualifications
If you can say yes to all the following then Shunem would like to hear from you:
You are a baptised Christadelphian over the age of 21 (under this age will be considered if in the company of someone above 21 years of age).
You can commit to at least 12 weeks preferably 26 weeks continuous stay at the home (new visa restrictions limit the stay at Shunem to a max of 6 months).
You are able to finance your air fares to and from the home.
You can support yourself financially whilst at Shunem (food and accommodation is provided).
It is also desirable to have experience with children, perhaps as a qualified teacher or youth worker, or maybe you are involved in supporting your Sunday School, CYC or other youth activities. They are also in need of those that have experience working with the elderly and vulnerable.
**Add Note about the policy applying to continuous stays.