The Covid-19 virus is a huge threat to this region with an area only the size of Victoria but with a population of 120 million.
Because millions are day labourers or work in small businesses, the Government imposed lockdown means
no work and
no food for many families.
While Moslems have rallied and are supporting their own, there is little help for Christians. Already food parcels have been made up and distributed to Christadelphians, their extended families and interested friends in seven centres.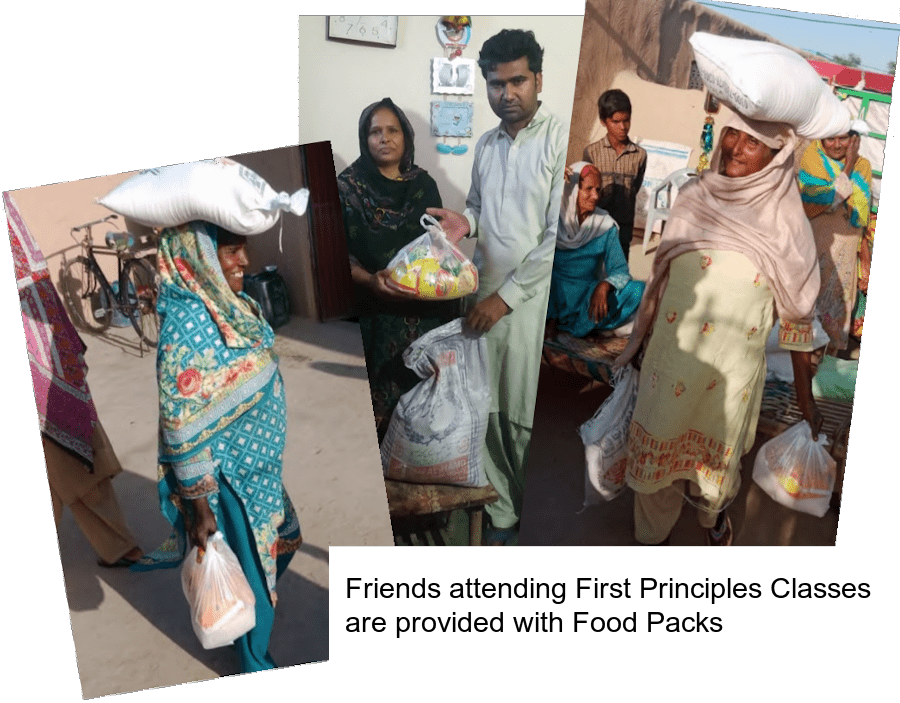 As we write another 10 centres are about to receive help. People come to the regular Christadelphian meeting place where a Bible talk with prayers are given. People go home with the message of Hope and their food packs. A typical pack is Flour, Cooking oil, Rice, Sugar, Tea, Beans, Pulses and Dettol. $12 feeds an extended family for a week.

Spiritual Welfare
With the lockdown there are no preaching weekends … just family meetings. There is a focus on daily Bible readings and generally catching up is by phone or WhatsApp communication. Regular Bible classes from Australia continue.
Baptisms
Apart from the gloom of lockdown and no money and food shortages there is the great news that on 4th May in the city of Hasilpur seven people were baptised. With the 5 already there, we now have an ecclesia of twelve. To make contact for further information [email protected]