Cambodia BEC is a local Cambodian preaching coordination organisation set up to coordinate and facilitate Christadelphian preaching activities. When we started the initial preaching effort in 2003, we could not get registration locally, neither could we garner enough funding. Due to funding issues an independent BEC was set up that sought funding from various supportive organisations within the Christadelphian community and provided a local structure in Cambodia. There are two BECs operating in Cambodia (Phnom Penh and Sihanoukville).
BEC is technically independent of major sponsoring organisations such as the ACBM and the WCF.
Phnom Penh
Who runs the BEC?
BEC is managed by BEC Exec Committee that is made up of various brethren who are interconnected, sharing a common desire to advance the gospel and ecclesial growth and development in South East Asia. BEC Exec has a simple structure, and the committee meets via Skype when necessary, but most of its discussion is through a collective email system.
Location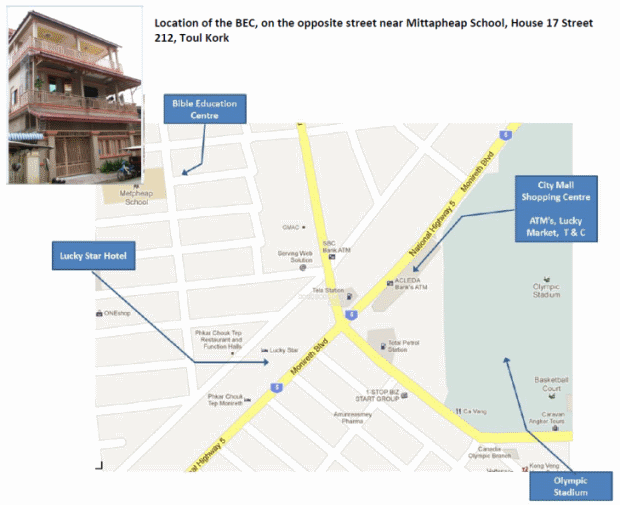 Testimonials