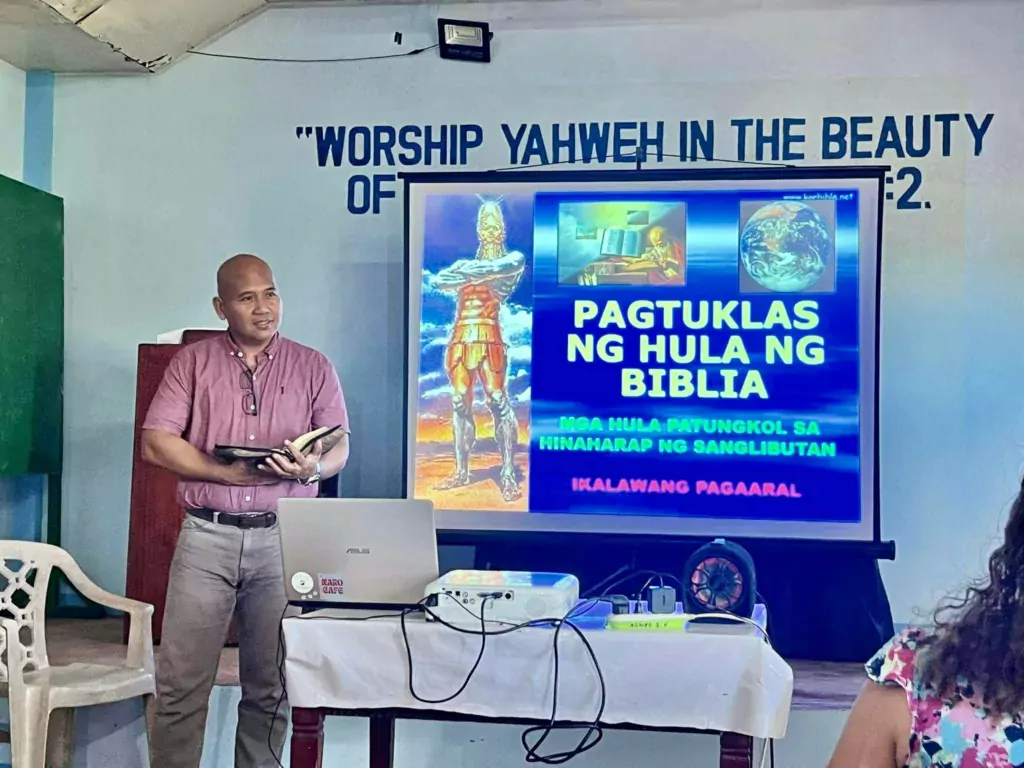 A five day tour in Bicol Region was a resounding success. For a long while our brothers and sisters in the Labo Ecclesia were requesting a visit from the Bumadilla family. The 12 hour land travel seemed so short after being warmly welcomed by our dear brothers and sisters who prepared scrumptious dinner with refreshing coconut juice and mouth watering coco salad. What culminated this tour was the Bible class series on "The Current Events and Bible Prophecy."
There was much interaction during each session where the interest and enthusiasm of everyone was undeniably high. Questions raised were carefully answered based on what the Bible thinks. I am filled with so much joy to see old brethren I met during my first visit 27 years ago, whom we visited and prayed for in their houses.
With the help of Sister Mary, Brothers Nathan James, and Mark Joshua a medical mission catered for various medical concerns of our brethren and some friends around the area, a good opportunity to share the truth and the hope we have embraced. The fellowship experience for my family strengthened us spiritually. All praise and thanksgiving be unto our Heavenly Father who made all of this possible.
THE BUMADILLA FAMILY (Bugallon, Philippines)