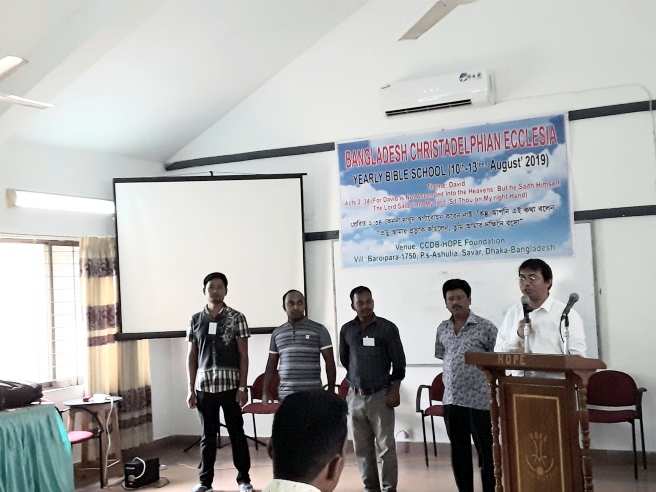 – Currently there are 63 brethren and sisters in Bangladesh.
– There are 3 meetings, Notun Bazar, Savar and Mymensingh. Notun Bazar is in Dhaka, Savar is a town about an hour north west of Dhaka and Mymensingh is a rural village about 4 hours north. (These times are all very variable depending on the road conditions.)
– In the past year there have been 10 baptisms.