The Paika Christadelphian ecclesia in Bougainville is seeking support for building a new meeting hall and combined Learning Centre in the area.
Brothers and sisters have been involved in providing an education for the village children in the Heritage School for over 7 years.
The curriculum is both secular and spiritual in its content. In 2020 there were 37 regular students.
The current school building was erected using traditional materials. It is now needing major repair.
Sago Palm thatching used for both walls and roofing is now breaking up and timber framing weakened by termite infestation. This is usual for traditional buildings in a tropical environment.
| | |
| --- | --- |
| BSB | 015-211 |
| Account No. | 4649 84538 |
| SWIFT/BIC | ANZBAU3M |
| Reference with | Paikia Building Project |
The drawings have been prepared by brother Kevin Nason who will be the building project manager and supervisor. It is a modest design but effective in providing for the needs of the Ecclesia and Heritage school at Paika.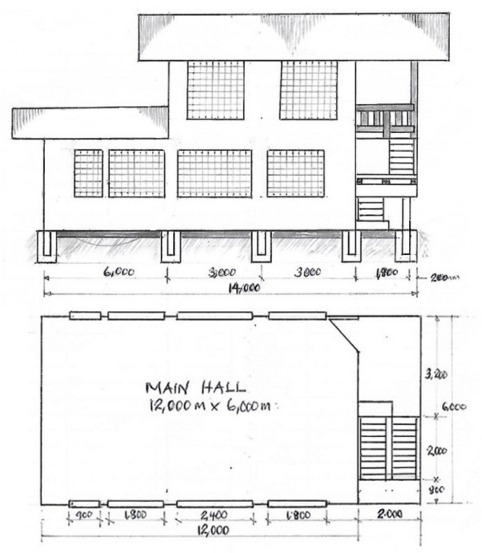 Brother Kevin Nason is the project manager and has provided the drawings and costings to date for a first stage build. Beyond this we will need to assess furthers costs relating to water tanks and a solar power system. Brother Kevin says in his report that the quotes for the build "seem a bit mind disturbing" and the brothers and sisters regard this as a very high-cost project and are reticent in seeking these funds from the wider brotherhood. They are providing a quarter of the initial project cost which is quite a significant contribution.
The local ACBM team in South Australia feel this is a very worthwhile project as it provides us an opportunity for more preaching and maintaining a positive and helpful spirit within the local community. Please give this appeal your financial support. We will be giving regular updates on the project as things progress, God willing.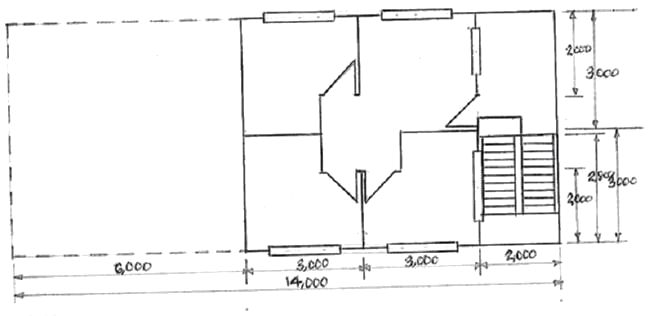 "the first floor is to provide suitable room to keep all costly materials for the Ecclesia, Sunday School and Heritage School." KN
The Paika Ecclesia has 14 members with a number of young people preparing for baptism. The Sunday School currently has around 50 students. In most of the Island Nations, the people live within their Clan or  village and associate in this case in the area known as Paika. Most brothers and sisters live within 30 minutes of this location. As it is central to many of the local clans, it gives the ecclesia and their activities exposure to those around them. The photos below show the Heritage School's students at work in the current Learning Centre.