There are three culturally distinct, but Telegu speaking regions: Telangana, Coastal Andhra and Rayalaseema. These were originally split over different states in British India, but after independence where merged into one state on the basis of their common language. Over the decades however, coastal Andhrah developed strongly whilst most of Telegana remained backward, leading to dissatisfaction and a movement to seperate Telengana into its own independent state. This took place in February 2014.
View List of Available Telugu Literature
Read more about how the Truth came to India
Telengana
Telegana is the Telegu-speaking region of the former princely state of Hyderabad. It is a landlocked region with a population of 35 million, and contains Hyderabad, one of India's largest and most economically important cities, although the surrounding region of Telegana itself is largely economically backward with less infrastructure development and lower agricultural productivity then its neighbouring South Indian states. The religious makeup of the state is 85% Hindu, 12.6% Muslim, and 1.3% Christian, making it less Christianised then the Indian average of 2.5%.
Hyderabad
When Tim Galbraith moved to India in 1979 he was located in Hyderabad which was then the capital of Andhra Pradesh. The response to the truth was strongest in the coastal region of Andhra Pradesh, with the only ecclesias established in the region of Telengana being Hyderabad itself. After more than three decades the Hyderabad ecclesia remains the largest Christadelphian ecclesia in India, provides support to Christadelphians in Andhra Pradesh and around the country, and is responsible for running a number of different welfare projects described below.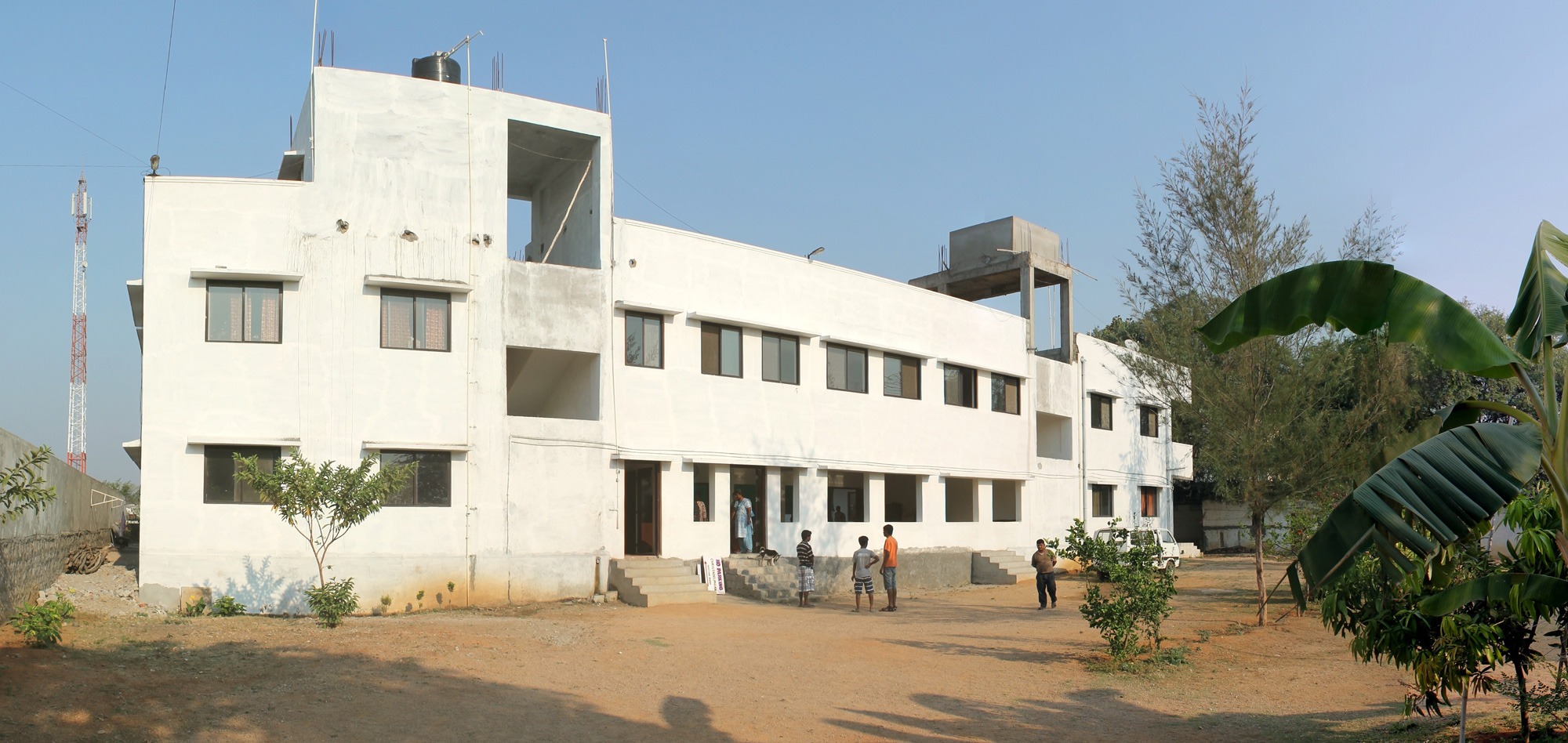 Location
Accommodation available for ACBM fieldworkers and visitors
Christadelphian Ecclesia, C3 Center, 4-163 Kismathpur, DB Nagar PO, Hyderabad, 500086.
Activities
Sunday School: 9:15am; Memorial Meeting: 11:00am; Bible Class Tuesdays and Wednesdays (in homes). Memorial meetings are conducted in English, with Telugu translation.
Contacts
Recording Brother Timothy Babu GPO Box 159, Hyderabad 500 001
Local Contact Tim Galbraith +9197 40 6464 2194, [email protected]
Christadelphian Shunem Home for Children and the Elderly
Jayanthi Rehabilitation Centre
Andhra Pradesh
Andhra Pradesh is a coastal state with a population of 49 million. It is historically known as the "Rice Bowl of India", as rice crops represent more than 77% of all the agricultural crops. Although Andhra will need to build a new capital city following the bifurcation of the state, the regional economy is strong, with the eighth highest economic output amongst the Indian states. Religious makeup is 91.25% Hindu, 6.25% Muslim, and 1.34% Christian, making it one of the less Christianised states in India.
The state of Andhra Pradesh now contains the largest population of Christadelphians. There are 36 ecclesias, and around 50 – 70 baptisms per year.
Nearly all the preaching is done by local brethren and sisters, however there is an increasing need for fieldworkers who can give guidance and be involved in instruction weekends for senior brethren: they can also take part in Bible Truth Camps especially in areas where there are no brethren and sisters.
Ecclesias
Kadiam
Accommodation available for ACBM fieldworkers and visitors
India Faith Home